Thanks for inquiring about the Hamilton Gravy Train for Saturday, March 20!

This event has a rain date of Sunday, March 21. Please keep this in mind when booking a performance!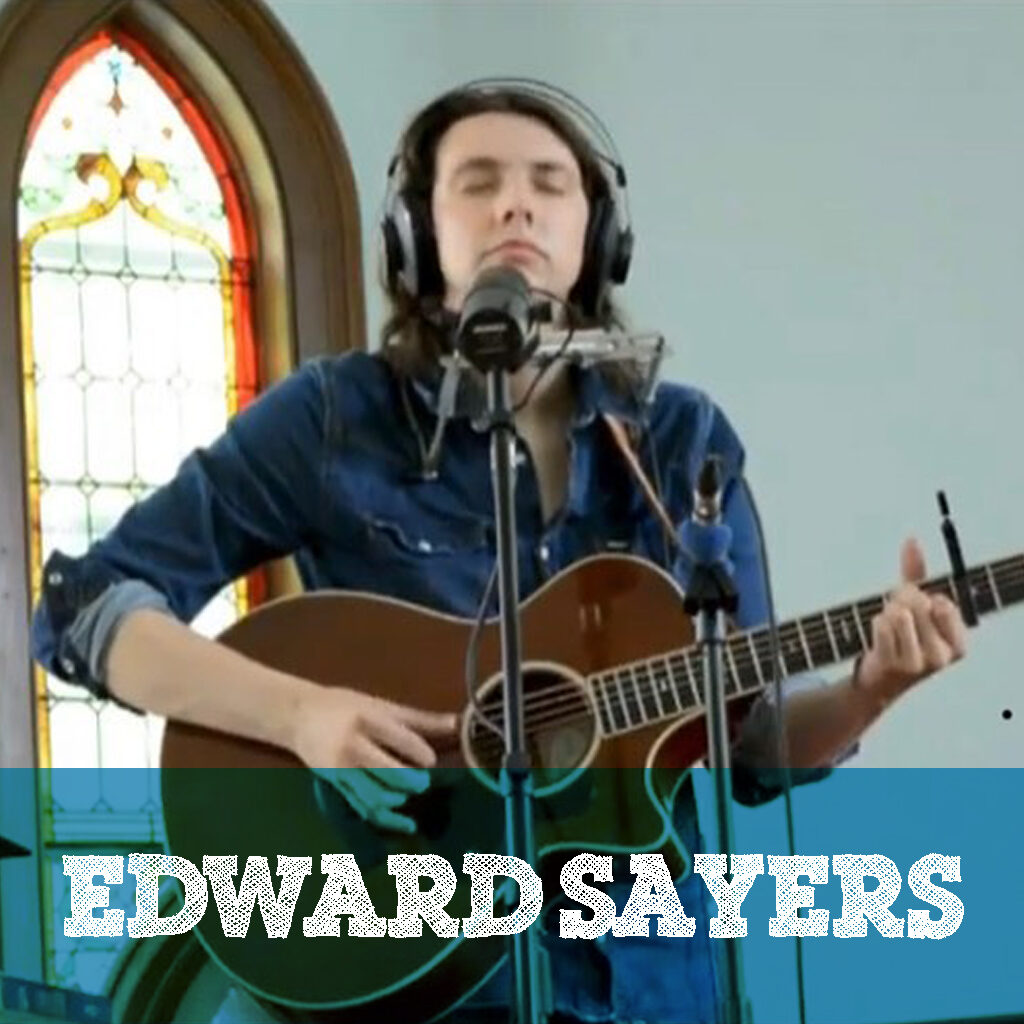 Select from our two Gravy Train experiences, and enjoy delicious food from the Capitol Bar as well as your choice of Clifford beer while Edward Sayers performs a socially distanced mini-concert for you to enjoy from the comfort and safety of your own front porch.
Edward Sayers is an all-Canadian singer/songwriter and multi-instrumentalist with a unique blend of folk, rock, country and blues inspired by his upbringing in rural Southwestern Ontario. After packing up and moving to Toronto at the age of 18, his mission has been to bring a piece of the love he had back home and share it with the city through his music.

I'm intrigued! What do I get when I order?

Starting at only $50, Edward will serenade you while you enjoy amazing local food and beer!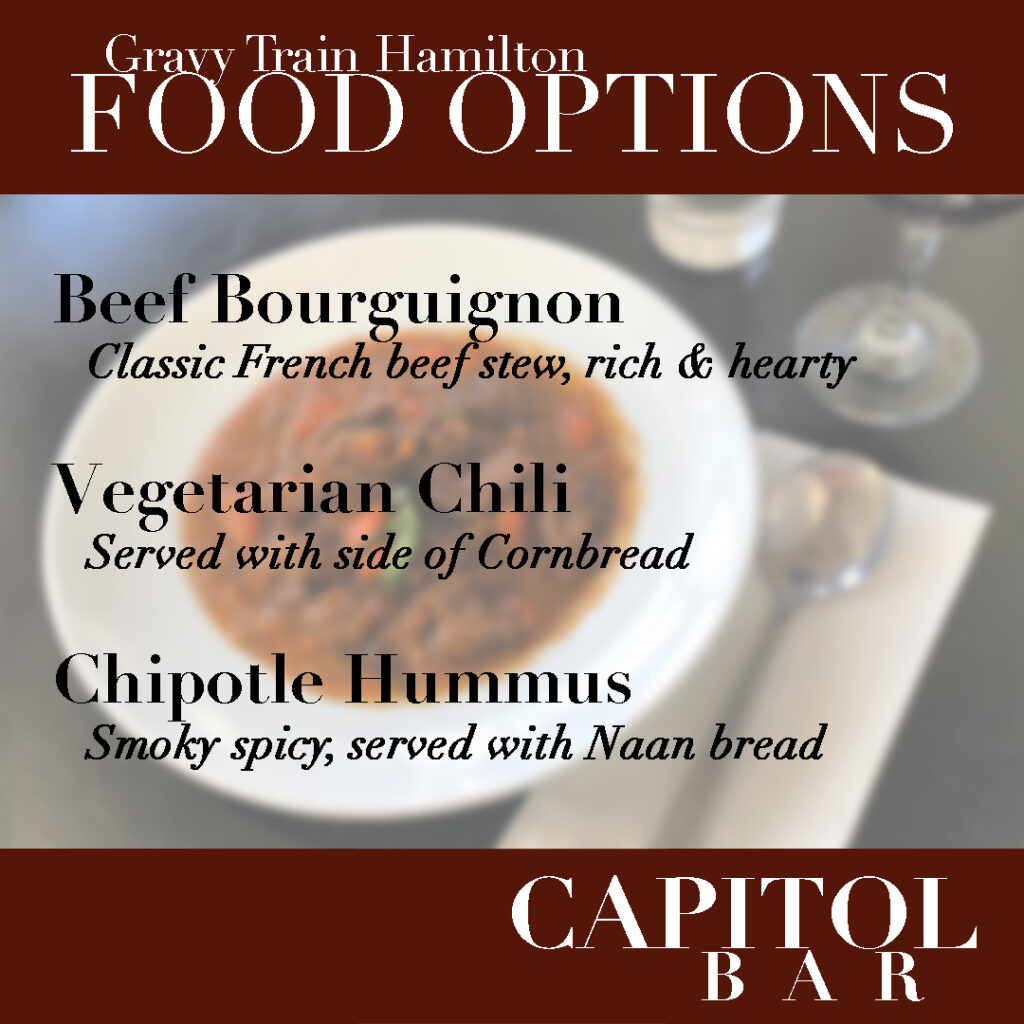 Beef Bourguignon
Vegetarian Chili
Chipotle Hummus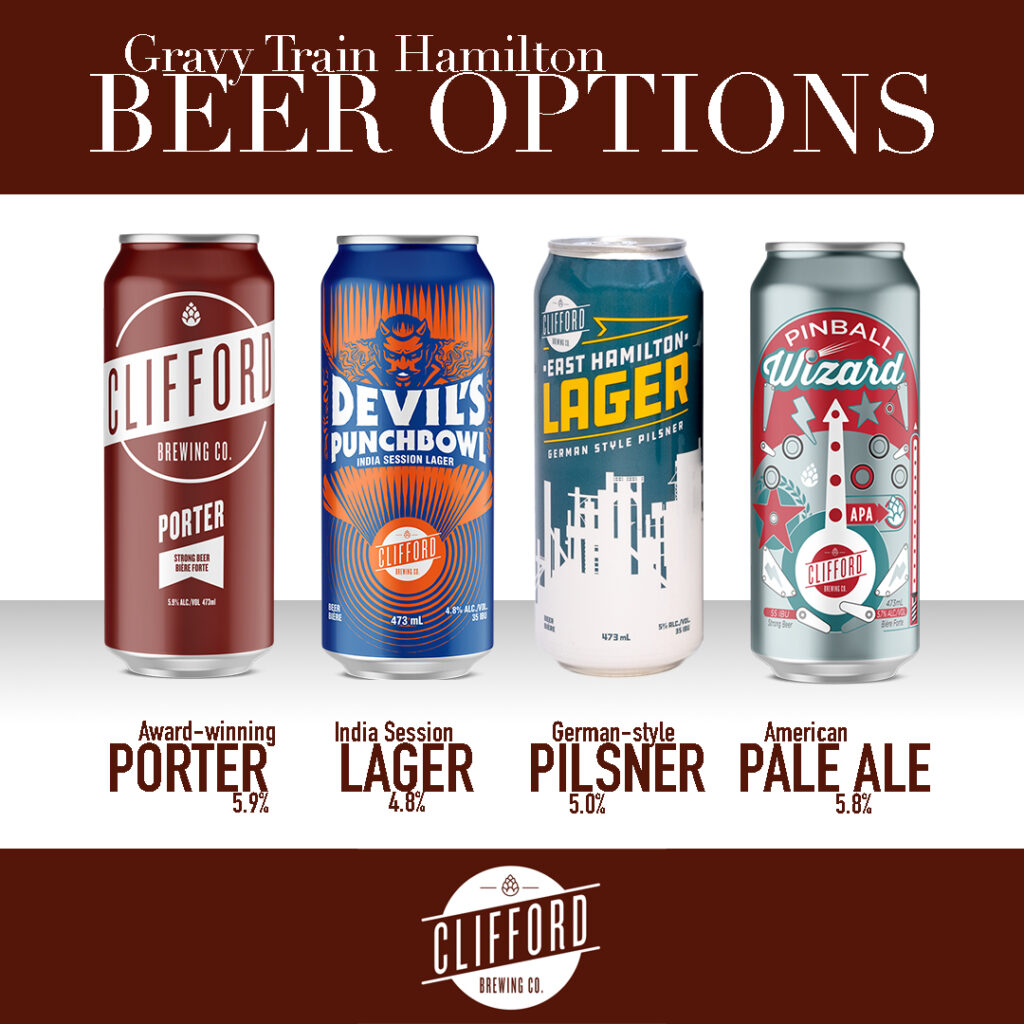 Clifford Porter
Devil's Punchbowl I.S.L.
East Hamilton Lager
Pinball Wizard A.P.A.
Tell me about the available packages!
Economy package: includes one Capitol Bar menu item, one Clifford tall can, and three songs from a local musician for $50
Touring package: includes two food items, a four-pack of Clifford tall cans, and three songs for $75
Oh, but there's more!
You can also add food or beer, à la carte, to any order.
Extra menu items are $17 each. Additional four-packs of Clifford beer varieties are available for $15 each.
Is this safe? Is this legal?
We have arrived at the conclusion that nothing in Ontario's grey-zone COVID restrictions specifically forbids the 5-person-limited gathering at a distance during our food/beer delivery, and with most of Ontario moving into less restrictive phases of reopening, we are confident in our ability to assure both the safety of you and our performers.
We do ask you to work with us to help keep your Gravy Train stop socially distanced. It is the responsibility of the resident to ensure that physical distancing guidelines are being enforced.
If you have additional friends/family who would like to share in the performance, please arrange a socially distanced means for them to watch from a safe space — taking into consideration the phase that your community is currently in. Watching from a car or on the street has been a common option.
The safety and well-being of our performers is our primary focus. As such, we reserve the right to conclude a show if appropriate social distance guidelines are not being followed.
Furthermore, we ask that you select an area for the performance that facilitates physical distancing and can shelter musicians from snowfall/rainfall, if possible. The musicians may have electronic equipment that they need to keep dry. Large patio umbrellas, garages or covered porches work well. We've loved the creativity that past customers have shown in preparing stages, complete with lighting and heat!

In the case of weather that interferes with a performance on the given date, the Gravy Train will commence on the specified rain date, listed at the top of this page. Make sure you are free for the rain date!
I'm in! What do you need from me?
Payment prior to showtime is much appreciated. E-transfers can be sent to phoglounge@gmail.com
A three-prong extension cord nearby is helpful as well. We will need access to power for amplifiers and lighting, so pleas ensure that a working outdoor outlet is available.
It is also requested that, at the time of your booking, you provide us with an address and telephone number in case we need to contact you with a last-minute cancellation — either due to weather, or due to requests from authorities. (We don't foresee any problems, but we want to be prepared on the off chance we are approached by an officer who interprets the restrictions differently than we do.)
Tips are encouraged for the artists when they are performing. They all have a socially-distanced tip jar for guests and passers-by. This has been instrumental in sustaining these musicians during the last two months. We've been amazed by the perseverance of the artists in the colder weather. Since March weather can be unpredictable, we hope you're prepared for any weather contingencies!
We can't stress enough how beneficial this has been to members of the music community who have been forced to remain idle while we work to slow the spread of COVID-19. Contact us with ANY questions at hamilton@catchatrain.ca!